It all started about 5 years ago when I decided to send an email to the department just before Pride about LGBTQ+ awareness.
I remember feeling apprehensive about sending the email. Even though I was openly out to colleagues at work, this was the first time that I put myself out there as someone trying to improve awareness of LGBTQ+ issues at work.
The feedback was really positive, and I remember a medical student telling me "I hope to work in an inclusive department like that when I qualify". I found this so empowering and helped me to drive the network forward. It gave me the confidence that it was OK to openly identify as a gay man who works as Consultant in Emergency Medicine.
About 2 years later the Children's ED received some feedback from a group of young people who attend a local LGBTQ+ youth club saying that they felt that ED wasn't visibly LGBTQ+ friendly enough.
We held a meeting to discuss the things that they felt were important, and we decided to:
Put up posters around the ED letting LGBTQ+ patients know that they were welcome at St George's Hospital
Ask staff to wear the NHS rainbow badge, which was super successful with over 100 staff signing a pledge to be an LGBTQ+ Ally
Introduce gender neutral toilets (this an ongoing battle)!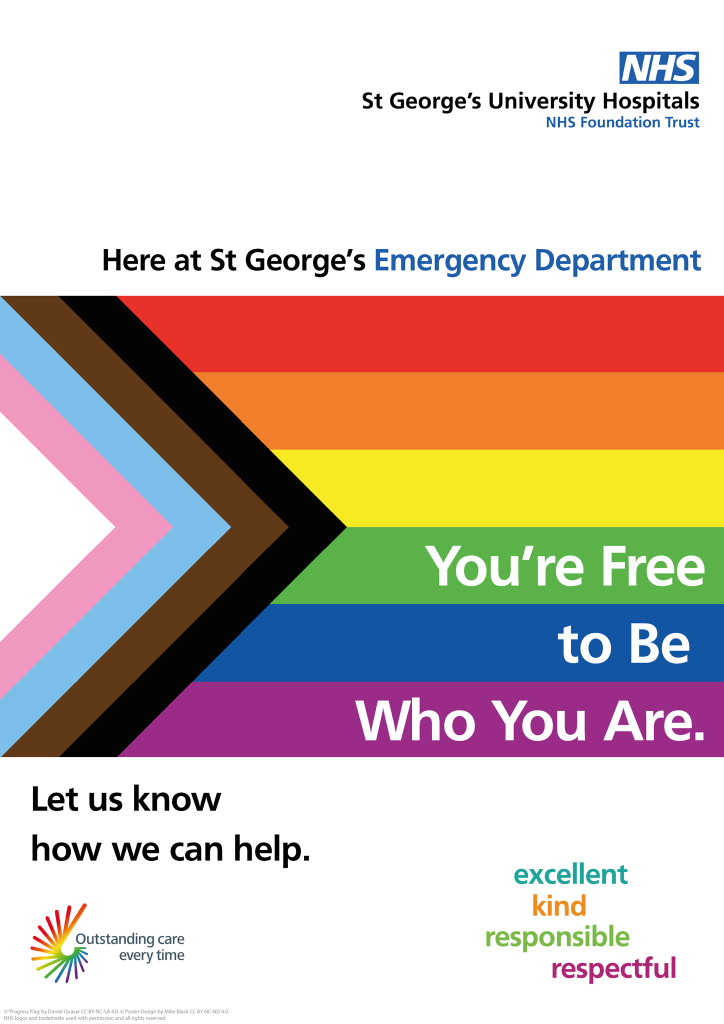 It was during Pride 2020 that the network really grew to its most active. These are some of the things we did:
Education on Pronouns –
Wear your pronouns day
Pronoun poster
We also presented a poster at the RCEM conference about this education module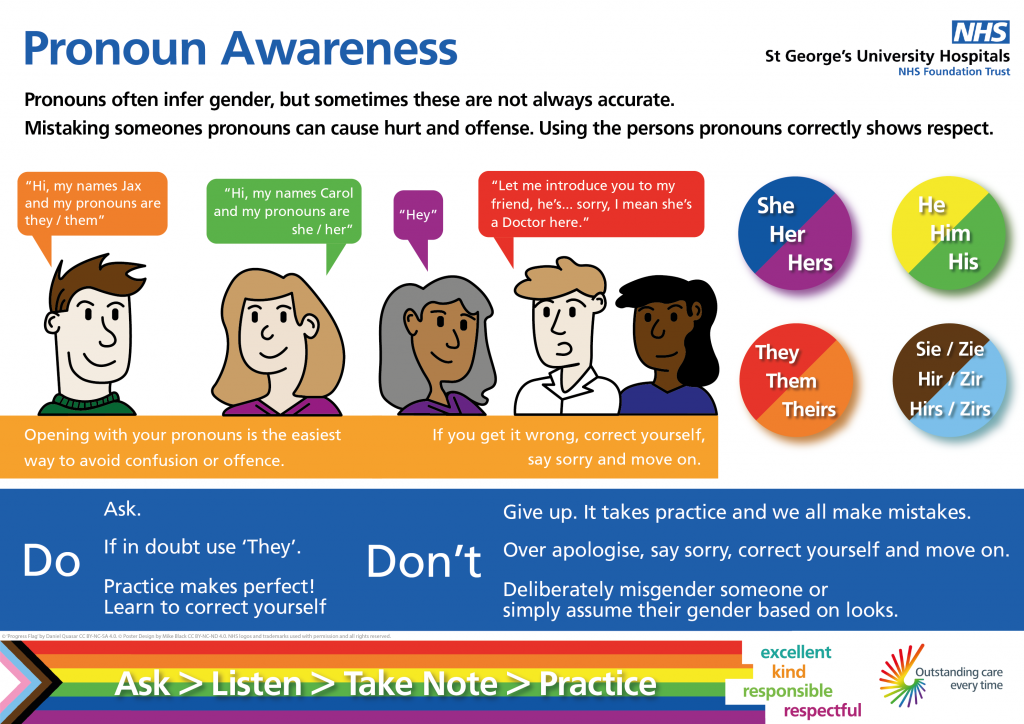 Educational daily emails the week before pride to all ED staff
What does LGBTQ+ stand for
Stonewall report
What does being an Ally mean
Pronoun awareness
BAME & POC LGBTQ+ communities
The ED & coffee room were decorated with bunting and streamers as only the LGBTQ+ community know best! We also held a rainbow cake bake day and a trip to the helipad to have the best Pride photo opportunity. Outside of Pride, we have encouraged the use of pronouns in our email signatures and use of NHS rainbow flag.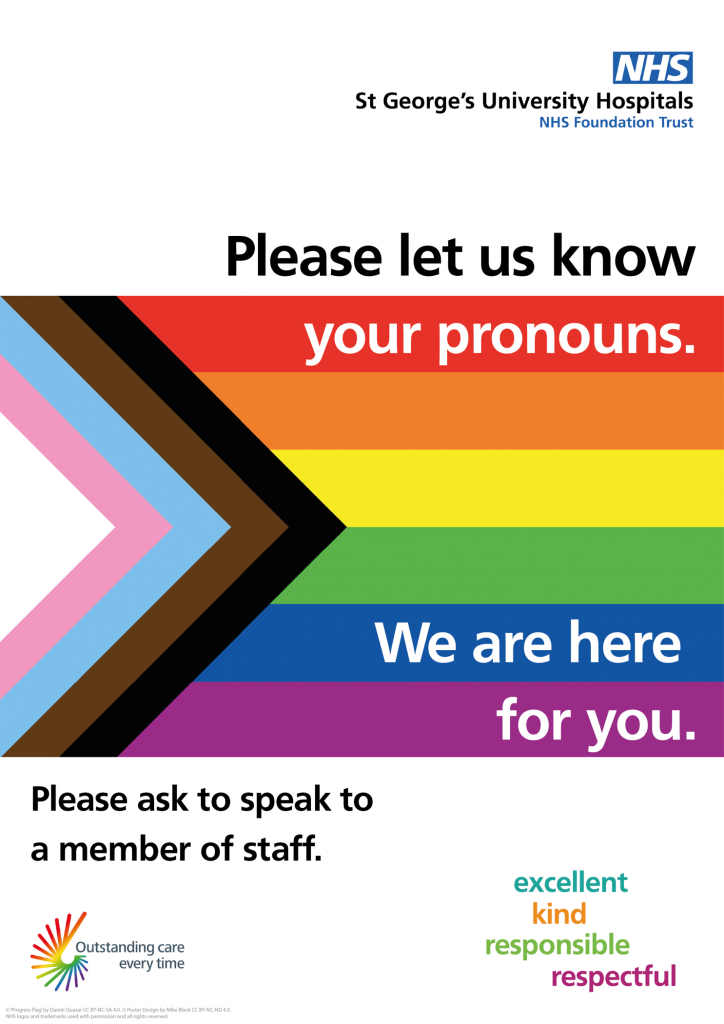 To give you an example of this impact this has on patients: I was working nights the week before Pride 2020 and a 50 year old male booked in for Post exposure prophylaxis. He informed me that he was terrified of coming to the ED and being judged but after seeing the posters and bunting for Pride, he felt at ease. He also said that the staff were all so kind and put him at ease.
The activities run by the LGBTQ+ network at my ED were all quite effortless but I hope you can see that they had such a big impact on both staff morale and patient experience. They evoked important discussions about inclusivity and learning in the ED too. When we make the department more open and inclusive for staff, we do the same for our patients too.
Dr Rhys Beynon
Consultant in Emergency Medicine, St George's Emergency Department, London