Emergency Medicine Day is a global celebration of Emergency Medicine organised by EUSEM. This year is the fourth since its inception in 2018. It is an opportunity to bring together all those who work in Emergency Medicine and bring in policy and decision makers as well as the public to recognise Emergency Medicine and raise awareness.
EM Day 2021 aims to raise awareness of EM and get recognition of the incredible work EM clinicians around the world do. Importantly, EM Day 21 aims to show the need for well developed, well prepared, and well organised emergency medical systems to increase the chances of survival or reduce the impact of an emergency situation.
'We are always there for you' is the theme of this year's EM Day. The pandemic has shown how essential EM is in supporting patients who require urgent and emergency care. But EM requires highly qualified professionals who work on the frontline under intense pressures – and the past year has tested the global EM workforce like never before with many facing psychological conditions, exhaustion and burn-out. We want to build recognition of the excellent service EM clinicians provide around the world and celebrate the fantastic work they do.
We sent a message to our members to hear from some of our friends, peers and colleagues from the EU who work in, or have worked in, the UK. We celebrate all those who come to contribute to our National Health Service and Emergency Medicine in the UK, here are some of their stories:
Ana Flores, Advanced Clinical Practitioner in Emergency Medicine
My name is Ana Flores, I completed my nursing training in Spain. I worked for a short while in ITU and due to lack of permanent jobs I decided to move to the UK. Why the UK? I had a 6 month long module at university, English for healthcare, and my teacher would speak about her own experience working in UK.
I have always been a person that loves challenges, I like to push my limits. I think that Emergency medicine is for those that like quick pace, uncertainty, teamwork and making the difference. And it's hard and stressful on many occasions but that is what I love about emergency medicine.
I started as a staff nurse, after a few years completed my Wessex Emergency Nurse Practitioner course (based in minors) and I am currently working as an advanced clinical practitioner.
When I started working in ED, I discovered what advanced practice is, and I was mind blown. Advanced practice sadly does not exist in Spain. But there is a need for advanced practice, as Spain faces the same struggles as the UK. However, my perception is that the medical body in Spain thinks of advanced practice as a threat instead of a help. Workload is very similar in both the UK and Spain. I would love to see advanced practice developing in Spain, but sadly I see that a huge change in mentality would be necessary.
Luckily for me I work with a brilliant multidisciplinary team, advanced practice is vital in my department for patient safety. We help the junior doctors with their training and give them support. We provide support to the senior team as experienced independent clinicians. And we help the department to provide safe patient care.
I am proud to represent advanced practice in such a complex field as emergency medicine. I feel that advanced practice brings richness, experience and helps to deliver safe patient care and I can only hope that advanced practice gets everywhere in the world.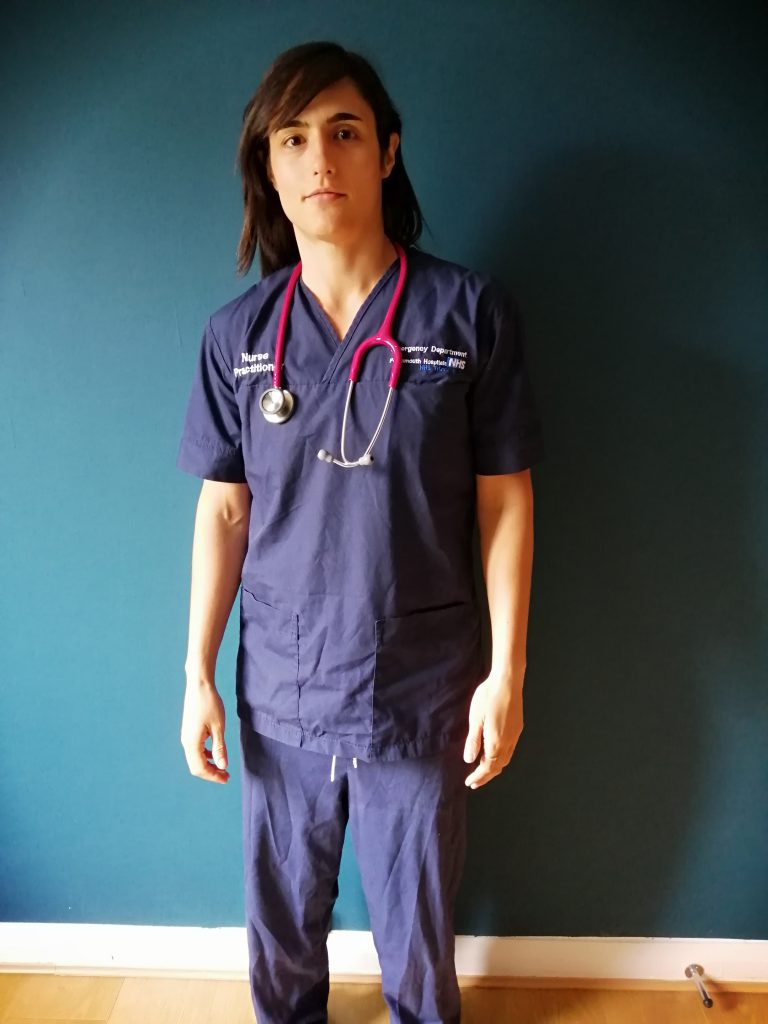 Vitor Lemos, MSc Advanced Clinical Practice, Emergency Medicine
My journey in UK and with the NHS started in 2014, after many years (more than I want to reckon) working in Emergency Department at St John's Hospital in Oporto – Portugal. This was and still is one of the biggest and amongst the best hospitals in the country, and a Major Trauma Centre with all surgical capabilities, serving the entire north of Portugal. I would be lying if I said I don't miss it sometimes.
But life takes unexpected turns, twists and thankfully… surprises. And as such, I was given the opportunity to study and work in Manchester. At that time, I didn't knew much about the NHS, just that it was considered one of the best health care systems in the world. And so, after successfully completing my Masters in Advanced Clinical Practice, my clinical journey started.
The comparisons between the Portuguese and British working realities exist, but it surprised me to state that there are far more similarities than differences, and both places have specific key points they can learn from each other. But we'll get to that in a moment.
First and furthermore, it's important to acknowledge that what makes a health care system work are the people who devote every single day trying to improve themselves, and to provide the best possible care, sometimes in settings when everything seems to be against us: short-staffed, overcrowded emergency departments and so many times with staff trying to cope with their own burnout issues. And this is true to both our countries.
Nevertheless, the cultural and political differences between our countries made me realise a few (but important) contrasts that bring economical and performance repercussions, not only to the clinicians working in emergency care settings, but also to the core of the health care system.
Let's start with one of the most important ones: although we have dedicated teams working in Emergency Departments across Portugal, we still don't have a speciality in Emergency Medicine like in the UK. We have General Surgery, Orthopaedics, Cardiology, Critical Care… every single one except Emergency Medicine. And this is, to me, of utmost importance if we want to invest in well trained and career dedicated clinicians.
Another relevant point, is that in UK is common practice to prescribe drugs in their generic form, instead of the most expensive branded versions. In fact, I don't recall ever prescribing or seen prescribed a branded drug, with all the economic repercussion this brings both for the patient and the health care system that supports its costs. Until not long ago, patients in Portugal were prescribed with branded versions, with the clinician eventually allowing the patient for the option to acquire the generic version; and due to some misinformation, many patients are still afraid generic medicines may not be as effective as the most expensive ones.
And of course, the unmissable matter of the four-hour target in emergency departments. Let me be clear about this: when I started my clinical practice, I didn't enjoyed the extra pressure to make decisions within 4 hours, like if I was being rushed to take a step I wasn't quite ready to. My mind has changed since then. I'm not saying it's a better or worse system than the fact that we don't have these time limits in my home country; but I am stating that the four-hour rule prevents most of the clogging in emergency departments, and promotes a dynamic, constant flux of patients, with decisions well supported with our senior clinicians and consultants.
As an improvement point, there's the fact that a Major Trauma Centre in the UK may not necessarily be equipped with all surgical capabilities, and a patient with multi-system injuries might require assistance from two different hospitals. This potentially exposes patients to the increased risk for inter-hospital transfers, sometimes in their hyperacute phase.
Regardless of our similarities and differences, the UK is the country which opened the door to me, invested in me, and gave me the opportunity to be part of something greater, as the Royal College of Emergency Medicine. I now work in the most amazing place, with the most fantastic work family, doing what I feel is my vocation. And because of that, my heart will always belong to Portugal… but my devotion will remain indefinitely here.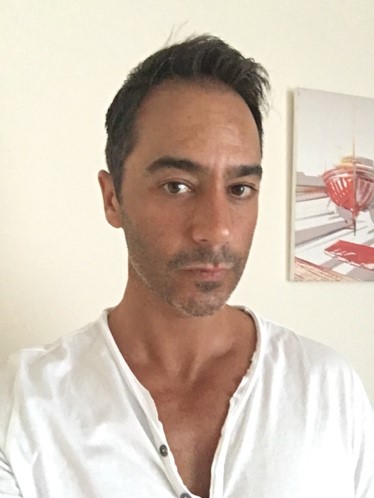 Thomas-Erevoklis Klados, Advanced Clinical Practitioner, Emergency Medicine
I first started in an Emergency Department whilst on a placement, during my second year of nursing training, back in 2002. I was absolutely mesmerised by the team working, the speed and effectiveness of the clinical staff in the ED of the University Hospital in Heraclion, Crete. I managed to stay there for most of my hospital placements throughout my 4 years of training. That is where I received my baptism by fire!
Apart from a small break working in critial care I have invested all of my career years since, working in Acute and Emergency Medicine. Speed forward a few years later, following a couple of MScs and a few post graduate qualifications, I have found myself working as an Advanced Clinical Practitioner in Emergency Medicine for the Hull University Teaching Hospitals NHS Trust in the North East of England. It has been an absolutely amazing journey and I would not change it for the world.
Working in Emergency Medicine has its ups and downs however, but even after all those years I still enjoy the team effort and banter, the variety of cases which keeps you always active, alert and sharp.
I will have to admit that, working in Emergency Medicine in Greece and the UK I have mostly found similarities than differences. Hard working, underpaid, passionate, witty and vastly knowledgeable clinicians (nurses and doctors), a variety of cases and not one boring shift.
Emergency departments dealing with similar challenges and caseloads and mostly not very well staffed, winter pressures, lack of beds and, in spite of all the challenges ED people are facing daily, they are always smiling, caring and always prepared for the next resus case!
From the North East Of England I send out my greetings to all my European and British Emergency Medicine friends and colleagues with a little note – stay calm and carry on, because at the end of the day our life is the Emergency one!