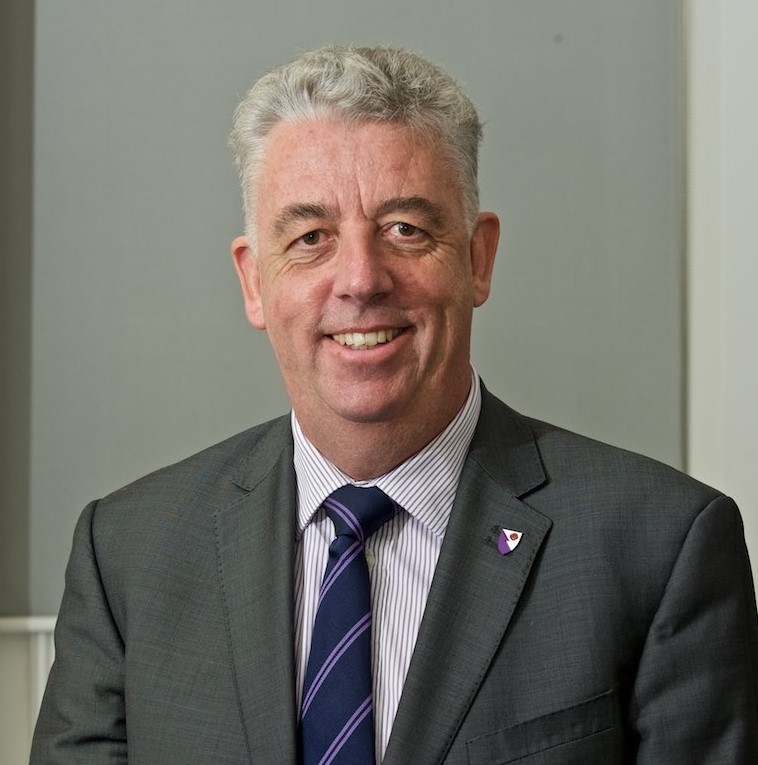 It is with deep sorrow that the Royal College of Emergency Medicine announces the death of its former President, Dr Clifford Mann OBE.
Dr Mann died peacefully at home yesterday, with his wife Rhona, and two daughters by his side. He had been nursed 24/7 in the last few days by nurses from his own department.
RCEM President, Dr Katherine Henderson said: "Cliff has been an inspiration to so many in Emergency Medicine and beyond. During his Presidency of RCEM his charm and determination opened doors everywhere and pulled Emergency Medicine into the spotlight.
"He was a medical leader who was always looking for pragmatic solutions to even the most wicked problems, committed to driving positive change in patient care and staff experience. He mentored many of us and helped us translate concern into active engagement and action.
"He will be missed immensely by all of us that have worked with him over the years. Our thoughts are with his family and close colleagues in Taunton. The EM world has lost a powerful advocate and a true friend, the NHS has lost a talented leader whose energy and integrity was deeply valued."
Dr Mann was a leading figure in Emergency Medicine, having been President of The Royal College of Emergency Medicine between 2013 and 2016, and formerly College Registrar between 2010 and 2013.
Dr Mann's work helped shaped the specialty and after demitting as RCEM President he continued to work to improve care for patients in his roles at NHS England and NHS Improvement, where he was National Clinical Advisor for Urgent and Emergency Care.
Throughout his national work he continued to practice as a consultant in emergency medicine at the Taunton and Somerset NHS Foundation Trust.
He was appointed an Officer of the Order (OBE) in the 2018 New Year's Honours list for services to Emergency Medicine.

Chief Executive of the Royal College of Emergency Medicine, Gordon Miles said: "Cliff was an exemplary College Registrar and President, I found him an eloquent, wise, and warm man, an inspirational and insightful leader, a pleasure to work with. I know he was highly respected by his professional colleagues and was also held in warm esteem by all of us who work at RCEM. He combined professionalism with geniality and will be missed immensely.
"A father of two, but a father figure to many others, Cliff worked tirelessly as RCEM President to improve patient care, College processes and the working lives of clinicians. He leaves behind a legacy of excellence.
"He was rightly proud of his specialty and the work of his colleagues, and he had been deeply impressed by how Emergency Medicine and the NHS continued to respond to the pandemic.
"As well as among the specialty, he was immensely popular among College staff; taking the time to talk to everyone and charm us with his sense of humour. We were honoured to have had him as our President, and I am proud to be able to have called him a friend.
"A light has gone out in the specialty where the lights are always on, and we are immensely saddened by his tragic loss. Our prayers and thoughts are with his family at this sad time."
Fellows, members, colleagues, family and friends are invited to share their memories as comments below.