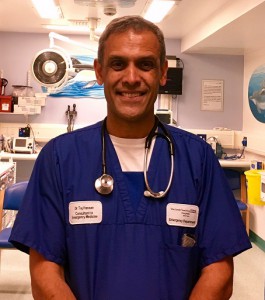 Much to tell from the corridors of London and other places I have managed to visit in the past month! 
A real highlight was the trip to Belfast to join Northern Irish colleagues at their Annual Meeting. My thanks to Sean McGovern, Vice President of RCEM NI, Zoe Moulton from the College and of course to all the members who were able to attend the meeting. Sean and Zoe did an excellent job as ever of organising and attracting the 'top table' from Northern Ireland, with my talk nestled between that of CMO Michael McBride and Richard Pengelly, the Permanent Secretary of the Dept of Health effectively the top health civil servant running the service at present. It was a real honour to represent the College view and also hear about the variety of initiatives to keep the service running at a time of such austerity. As we know financial constraints, wider system failures in primary care and the ever increasing workforce challenge affecting all our systems continue to stretch us. It was a pleasure to share views and we hope to continue working with Michael and Richard in coming months to find a good way forward in NI.
The last few weeks have indeed brought some improvement in system performance in the other devolved countries as well as England. A small chance to catch our breaths and look at ways to focus on some sensible medium term planning. I know talking to colleagues like Gerry McCarthy in the Irish Association of EM (IAEM) that the frustrations in the Republic of Ireland have however not abated one little bit. Scotland continues to perform the best due to the hard work of colleagues there and the wise investment across key aspects of the system – a fact not lost on some key politicians south of the border!
In England we seem to be making some slow progress on a number of fronts. NHS England & NHSI Improvement (the key system regulator) have appreciated that there is not enough money for social care, that there are not enough acute care beds, that the importance of the integrated front door of ED is vital and that workforce planning has been woeful for too long.
Hammering at the doors of power, making people listen properly and finding avenues by which we can collaborate is of course a major part of my job but which can indeed be perceived to be a little too England-centric at times. For instance, the last few weeks have been an intense period of discussion with all the key players in these organisations as well as Secretary of State Jeremy Hunt's advisors to find some tangible solutions. As I write this, tomorrow I have the pleasure of attending a small Dinner at No10 Downing Street with the PM's Chief Advisors to discuss a range of these issues – Gordon Miles tells me that is a first for us as a College. We have also begun to do some excellent work with the Care Quality Commission in England who are keen to align their evaluation frameworks better with the expertise of the College.
The good news is that I sense we are actually making some good progress on many fronts which is frustratingly slow but that may be my own impatience. You will also I hope follow much of our 'reactive' as well as 'proactive' news via the College website on the homepage – I warmly recommend that to you (if you are not a Twitter fan!).
Coming back to the perceptions of being England centric, I am hugely grateful therefore to have the support of the Vice Presidents in each of the devolved countries and the close links with the IAEM. It has been a real pleasure to invite the devolved nation VPs onto the Executive at the beginning of my presidency and we hope this approach amongst others will add to bringing combined strength and expertise to the work of the College. I have been keen that all that we develop and produce as a College can be best tailored and applied to colleagues all over the UK & Ireland. Equally exciting are some of the international initiatives we are developing with our colleagues who have more international portfolios and I hope to describe these for you in future Presidential blogs.
In other news, I am delighted to tell you about some recent appointments that relate to Emergency Medicine. I was very pleased to be on the interview panel in helping to appoint Chris Moulton and Clifford Mann onto Lord Carter's new 'Get It Right First Time – GIRFT' programme which aims to produce greater efficiency, effectiveness and minimize variation across 24 specialties in the NHS. I cannot think of two more capable people to help with this important project. Equally exciting is a real legacy project in our 50th year as a specialty with the launch of the RCEM Foundation. The Foundation will act as a powerful platform from which to gather charitable funds for research, teaching and training opportunities both at home and internationally in developing countries. Again I was absolutely delighted to Chair an interview panel that appointed John Heyworth, renowned past President, to be the first Chair of the Foundation. We look forward to much exciting news as the Foundation evolves and grows.
As ever, space is now running out. An important mention for the Golden Jubilee celebrations of the specialty. The Organising Committee is now in full swing and there are a host of exciting ways in which we are intending to celebrate and showcase who we are and where we have come from. I am grateful to the many people involved in helping Diana Hulbert and myself to make this a truly memorable year!
If you were lucky enough to get a ticket to the Spring CPD Conference in London – I can say well done and we hope you enjoyed your time! If you want to make sure you are able to attend the Autumn RCEM Conference in Liverpool where we will be also announcing the inaugural RCEM Annual Awards – top tip is….book it now with an early bird registration!
Dr Tajek Hassan
President, The Royal College of Emergency Medicine
@RCEMPresident