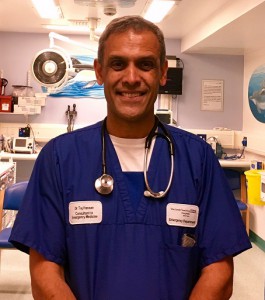 December- a month for ideas, planning and action as we head for the festive season! At the College, life has been no different over the past few weeks and months as a range of activities have finally come to fruition and with great success.
In late October, we were delighted to complete on the purchase of 54, Ayres Street – another landmark moment for the College as we expanded our property footprint in London with a second building. We have managed, by leveraging the existing assets of the College and at no added subscription expense to members, to buy this excellent piece of real estate in south east London in a very up and coming area. The key drivers were to be able to have a building where we can run our examinations, hold more educational events and also for somewhere that members and fellows can visit, reflect and have a cup of tea! The College will be able, from the middle of next year, to save significant amounts of money that it otherwise has to spend hiring rooms elsewhere for such events. It will also form an ideal location to support next year's 50th celebrations of the inception of the specialty in 1967. The overall project to purchase Ayres St has taken many months and I am especially grateful to Gordon Miles our Chief Executive, Emily Beet, Director of Education and the Treasurer Suzanne Mason amongst a host of other people for making it all possible. I will of course leave it to our historian extraordinaire, and retired fellow & Officer, Jonathan Marrow to give us a valuable insight as to the origins of Ayres Street.
In addition to the excitement of Ayres Street, we also held strategy meetings during October & November that allowed Executive, Council & Committee Chairs to build upon the excellent work of the past and define the key strategic goals for the next 3 years. Much discussion has taken place and we hope to be able to launch our new approach in the New Year. The key principles are threefold: To ensure that we describe clearly models of workforce planning and training that are safe and sustainable to meet the demands of emergency care over the next 3 years; to describe systems that can be designed to share the workload with others who have responsibility for the wider urgent and emergency care system and finally to make sure that we create opportunities to measure quality of care delivery that is right for our patients.
In order to do all that we must make sure that our governments and policy makers understand and more importantly take the expert advice that we are able to offer them. Only then will we improve the safety of the very tough working environments that we all face on a daily basis at present throughout the UK & Ireland.
Over the past few weeks it has been helpful to have further meetings with a range of politicians and senior policy makers. Secretary of State, Jeremy Hunt MP, and I were among the speakers at an excellent dinner hosted by Baroness Finlay on behalf of the RCEM to discuss key issues and we hope that we can move forward on a range of items in a timely fashion. By the time you have read this, I will also have attended the Policy Forum in Edinburgh run by the Scottish Board in November, made plans to visit Wales early next year in February and had discussions with the Northern Irish RCEM Board. I also had the pleasure of speaking at the Annual Scientific meeting of the Irish Association of EM in Dublin where their youthful new Health Minister, Mr Simon Harris TD, provided a remarkably lucid account of the challenges facing them. The key themes at all of these meetings are the same – respect for the Royal College's views and enthusiasm to engage. We must of course convert all that into actual action to produce positive change as that will be the real barometer of success.
Finally, as the holiday season beckons, and various parts of the hospital and primary care systems close down for some days, I know that the lights will always be on in every Emergency Department in the land 24/7 and that you and our nursing colleagues, as well as a host of allied professionals, will be striving to deliver the very safest care possible often under the most trying of circumstances. I hope that you are able to spend some quality time with your families and loved ones and reflect on what has been a tumultuous year in so many ways. I end by wishing you all, the very best of Seasons Greetings and a bright, successful 2017.
Dr Tajek Hassan
President, The Royal College of Emergency Medicine
@RCEMPresident